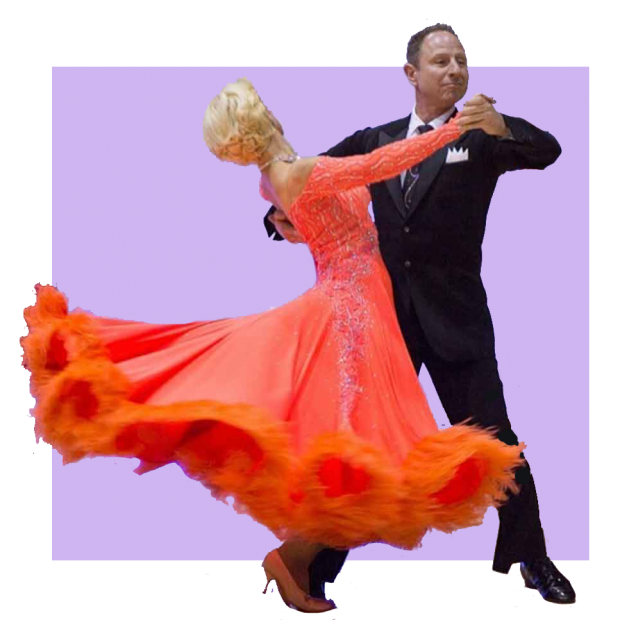 All Star Dance Camp has searched the nation to bring to you instructors that will make your experience at the camp not only a fun memorable one, but an informative and learning experience.
SCROLL DOWN TO READ BIOS OF OUR FABULOUS INSTRUCTORS
Jim and Jenell Maranto
Tammy Wilson
Robbie Greenwood
Phillip and Gwen Farley
Aaron Smith
Amy Henry Hardy
Benjamin Pryor
BJ Harden Jones
Sara Wood
Kem Overby
Jason Barnes
Missy Lindsey
Andrew Davis
Miah and Spenser Thompson
Mo Abel-Ghany and Priscilla Collums
Todd Longsworth
Theresa Geboy
Larry & Sherri Bunch
IN MEMORY OF RON MONTEZ WHO BELIEVED IN ALL STAR DANCE CAMP FROM THE VERY BEGINNING. THANKS FOR THE MEMORIES!
Ronald Dean Montez (Montes), age 74 of Sun City, Arizona died January 24, 2021, of pneumonia brought on by a battle with COVID-19. He had been hospitalized since New Year's Day. Ron was one of the most respected personalities in the dance business. He was a 7-time undefeated United States Professional Latin Champion. He achieved 4th place in the World's Professional Latin Championships held at Royal Albert Hall in London and reached the final of the prestigious British Championships in Blackpool, England. Ron was the recipient of the 2009 United States Dance Championships Hall of Fame Award and was recognized as a World Class adjudicator, dance coach and choreographer in both American and International styles. Ron was the organizer of the Chicago Crystal Ball and the Aloha Ball, held in Kona, Hawaii and was the co-host and expert commentator for the PBS television show "Championship Ballroom Dancing", which was hosted by Rita Moreno, Juliet Prowse, Barbara Eden, Sandy Duncan and Jasmine Guy. Ron was also a national examiner for DIVDA (Dance Vision International Dance Association). In this capacity he examined both amateur and professional dancers who wish to obtain certification.
August 28, 1946 - January 24, 2021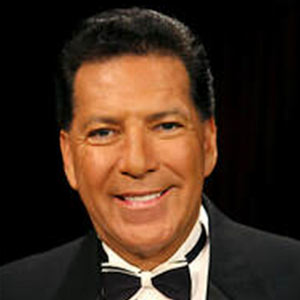 WE HAVE TWENTY-TWO INCREDIBLE INSTRUCTORS
to make your week memorable and fun!
ALL STAR DANCE CAMP INSTRUCTORS
LEARN FROM THE BEST AT ALL STAR DANCE CAMP
Get to know our fabulous instructors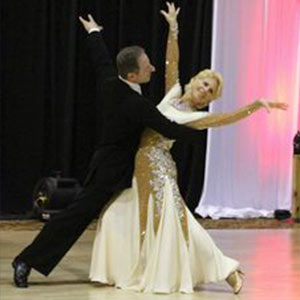 Jim and Jenell Maranto
Instructors
Jim and Jenell are two-time U.S. Professional American Smooth Champions. They have represented the U.S. in two World Showdance events. They hold every major American Smooth title in the U.S. as well as many titles in International Standard. Jim and Jenell are top-level certified examiners for DVIDA and the authors of the American Smooth Syllabus for DVIDA. Their videos on the American Style Smooth DVIDA Syllabus are the best available on how to perfectly study and execute the patterns in the American Smooth style of dance. They have owned and operated The Academy of Ballroom Dance in Phoenix, Arizona since 1987. With all their accolades, you might think that taking a lesson with Jim or Jenell would be intimidating. The exact opposite is true. Both are warm people who love to teach dance. Their years of experience allow them to quickly pinpoint problem areas so their students can quickly experience significant improvement. At All Star Dance Camp, they are not only featured teachers but they are popular for private lessons. If you are hoping for some quality time with one or both of them, it pays to schedule your time early.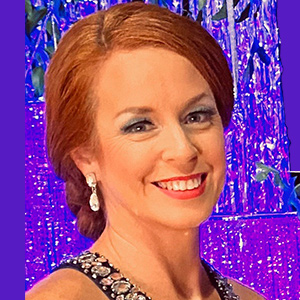 Tammy Wilson
Instructor
Tammy Wilson is the studio manager and artistic director at The Dance Studio in Tupelo, Mississippi. Prior to this position, she and her Mom, Linda Hong, were co-owners at The Dance Floor in Chattanooga, Tennessee. A meticulous dancer and instructor, Tammy believes in doing her best at everything she tackles. Tammy had realized her goal of expanding the staff at The Dance Studio of Tupelo and is working to expand class offerings into the broader North Mississippi region. Tammy enjoys offering extra opportunities to her students not only through special dance workshops and competitions but by also providing dance cruises through a joint venture between Jus' Cruisin' and The Dance Studio. Tammy is DVIDA certified in American style smooth and rhythm. Her dance coaches include dance notables Jim and Jenell Maranto, Ron Montez, Felipe and Carolina Telona, Toni Redpath, Emmanuel Pierre Antoine, Liana Churilova, Salwek Sochacki, Marzena Stachura and Kasia Kozak.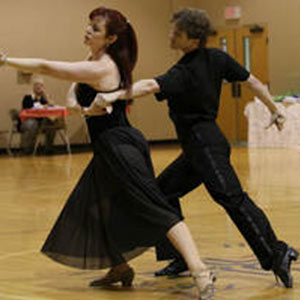 Robbie Greenwood
Instructor
Robbie Greenwood is owner of Ballroom By The Bay on the Mississippi Gulf Coast, began his dance career in Jackson, MS where he started his training. Before moving to the coast, he taught more than twelve years at The Dance Studio of Tupelo. He is fully DVIDA certified in both American Smooth and Rhythm. Robbie is highly regarded as a top-level choreographer and his group and Pro Am performances are always fabulous. Robbie never stops learning and loves getting high-end coaching. His coaches include notables Jim and Jenell Maranto, Slawek Sochacki and Marzena Stachura, Ron Montez, Toni Redpath, Felipe Telona, and Kasia Kozak. He first competed professionally in American Smooth with Stephanie Betts in February, 2009. He is often in demand to do coaching and judging throughout the region. He coaches regularly in Anniston, Alabama. Robbie is a graduate of Millsaps College with a degree in English.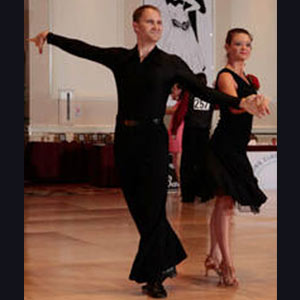 Aaron Smith
Instructor
Aaron Smith is the owner instructor of Mandeville Ballroom Dance Studio outside New Orleans, LA. which he established in 2008. Although Aaron grew up shying away from dancing and most social gatherings, an opportunity opened up in college for him to take classes. He instantly fell in love with East Coast Swing, a passion that soon grew to include many other social dance styles. Throughout his 15 year dance journey, Aaron couldn't help but share his passion with others, so he created the Swing Dance Club at Southeastern Louisiana University, assisted the local high school dance clubs, and even held a board position on the local chapter of USA Dance. After graduating college in 2006, Aaron moved back home to Mandeville, began hosting monthly dance parties, and continued his training. All this culminated into Aaron opening his own studio two years later, a venture which has been growing steadily into a warm, welcoming dance community. An avid social dancer, performer, and pro-am competitor, Aaron continues to hone his craft through coaching, workshops and training from nationally and internationally recognized instructors and professional dancers.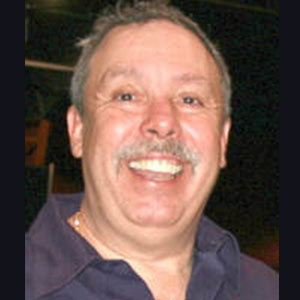 Kem Overby
Instructor
Kem Overby has been teaching all forms of social and competitive dancing for more than 35 years beginning when disco dancing was on the rise. He went to work for Arthur Murray's Dance Studio in Raleigh, NC where he was trained in ballroom dancing. Over the years, his dance career has taken him all over the United States. He has competed in, and won, numerous competitions, as well as being recognized as Top-Teacher in many of them. Kem has trained several dancers whom, in turn, have also become professional dancers. After a long and rewarding career, Kem moved back home to South Hill, Virginia to be closer to his family. Kem now teaches ballroom dancing in both South Hill and Asheville, North Carolina. He enjoys taking his students to community events where they can show off their newly acquired dance skills and to competitions all over the country. Kem has the experience to ensure that every dancer in his classes has a great time.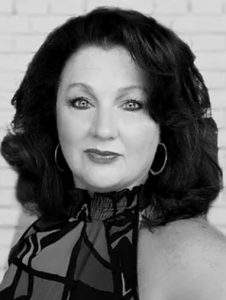 Missy Lindsey
Instructor
Missy Lindsey has been dancing since she was three years old. She studied ballet, tap, and jazz with the Fletcher School of Dance in Asheville. She has been competing professionally in both Ballroom and Country Western dance for more than 20 years. Missy has also been teaching Ballroom, Country Western, Swing, Salsa, and various other dances in the North Carolina and South Carolina area. She prides herself in producing hundreds of social dancers, and many competitive champion dancers in the area. She continues to have coaching sessions to stay current in today's dances. Traveling around to many different locations enables Missy to reach more people in all the different areas of North and South Carolina. Her motto is that "dance has something for everyone." Missy's latest claim to fame is that she was named Pro-Pro Female Open II Overall Champion at the 2019 Peach State Festival in Atlanta, Georgia.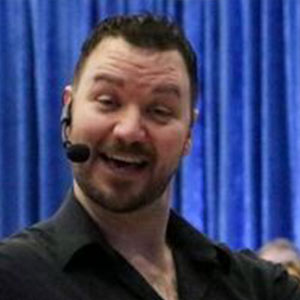 Jason Barnes
Instructor
Jason Barnes is tall. In ballroom dance, Mr. Jason is certified in American Smooth & Rhythm as a dancer & teacher. Along with a west coast swing U.S. Open team title, and the 2-Step Across America national championship, Jason has earned many Top Teacher awards as well. He's a Choreographer, MC, Performer, Ham, Coach, Judge, and DJ, who has won over 450 titles over his 25 year dance career.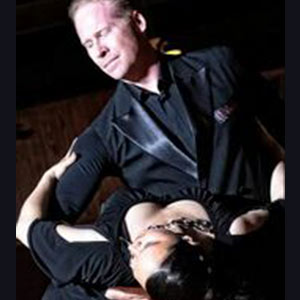 Phillip and Gwen Farley
Instructors
Phillip and Gwen Farley own and operate Farley's Ballroom of Tuscaloosa, Alabama. Phillip established the ballroom in 2002. Phillip teaches social and club dancing and he specializes in training his students to compete in the amateur couple and pro-am divisions. Phillip is certified to teach through Fred Astaire Dance Studios in two different programs. He teaches all dances including West Coast, Bolero, Merengue and Paso Doble. Phillip taught the Duke dance team and took them to Harvard where they won top Formation Team. He won his first Pro comp in Cha Cha and Tango. It is one of his favorite memories. Phillip has competed in Open Theater Arts and is undefeated in the Southeast region. He won 3rd in nation in 1998 and second in 1999. He has studied with some of the best coaches in the world including Jim and Jenell Maranto, Ron Montez, Kasia Kozak, Emmanuel Pierre Antoine, Liana Churilova and many others.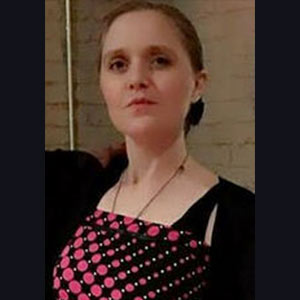 Amy Henry Hardy
Instructor
Amy Henry Hardy is the owner of Abracadabra Ballroom Dance in Anniston, Alabama. Amy first started dancing and teaching while attending the University of Alabama. On her third private lesson, she was invited to become an instructor, and she quickly became co-owner of a Tuscaloosa studio. After earning her master's degree in business administration, Amy sold her studio and moved to Cincinnati to work at Procter and Gamble. Amy soon realized that corporate America was not for her, so she returned to the world of ballroom dancing, where everyone is happy and having fun. She now operates a thriving studio, where she specializes in teaching ballroom, social dancing, and bringing a little extra joy into the lives of her students. Amy believes dancing should be fun and light-hearted, but also technically well-executed. She loves helping her students understand how the dance steps work and how to lead/follow well during their lessons so that they can let their hair down and relax out on the dance floor. Her musical background helps her communicate to her students how to hear and feel the music and how to determine which dance is best for a particular song.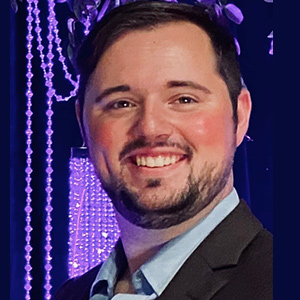 Andrew Davis
Instructor
Andrew Davis, Senior Instructor at The Dance Studio of Tupelo, has been dancing for 11 years. He is certified in American Smooth and Rhythm through the DVIDA program. Andrew has been teaching dance for 7 years. He teaches in all four styles, Ballroom, Latin, Smooth, and Rhythm. He loves teaching wedding couples. He describes himself as a student-centered, energetic and collaborative communicator. His goal is to make all who he teaches look good while having fun on the dance floor. Andrew has three years of competition experience in Bronze, Silver and Gold divisions. He teaches individuals, couples, group classes, and private groups. His primary coaches are Jim and Jenell Maranto the the late Ron Montez.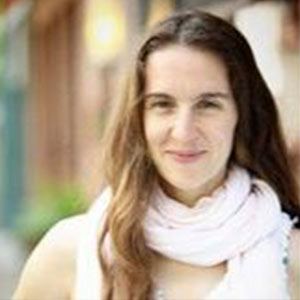 BJ Harden Jones
Instructor
BJ Harden Jones is a cultural catalyst, consciousness evolutionary, truth teller, mystic, loving presence, community co-founder, ballroom dancer, and rad mama & partner. She's been dancing since she was a wee one, and is grateful in the past few years to be joining others on the journey of partner dancing as a shared expression of joy and connection. She is a certified DVIDA Pro Instructor. She grew up in Mississippi, went to high school and college in the SF Bay Area, and has lived in Asheville, NC with her family since 2004.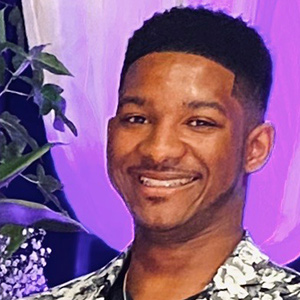 Benjamin Pryor
Instructor
Benjamin, Instructor at The Dance Studio of Tupelo, started dancing during his sophomore year of college at Jacksonville State University under the tutelage of Amy Henry-Hardy from the Abracadabra Dance Studio. During this time, he was offered the opportunity to be a dance host at All Star Dance Camp, and the rest is history! Because of his innate talent, boundless energy and infectious smile, Benjamin was offered a job on the pro staff at The Dance Studio of Tupelo where he continues to study under the guidance of Senior Instructor Tammy Wilson as he gains DVIDA certification. During his two-and-a-half-year tenure at The Dance Studio, Benjamin has helped to grow the dance community in Tupelo and the surrounding area and heads up its Youth Dance Project in partnership with area schools.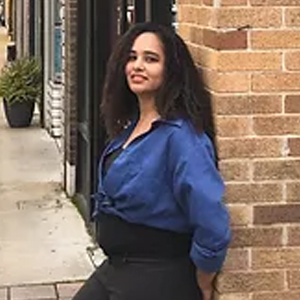 MIAH THOMPSON
Instructor
Miah Thompson graduated from the University of Alabama in Birmingham in 2015 with a Bachelor of Science in Psychology and she uses her psychological training to cater her teaching to the learning styles of her students. While in college, Miah started teaching social dance through Curt n' Wendy Dance in 2011. In 2012, Curt and Wendy noticed her passion for choreography, and hired her as a choreographer for their teen exhibition teams. In 2014, she created the company, Dueta Dance. She also started training under internationally certified competitive judge and owner of Dr. Dance in Birmingham, Kim Smith, to learn how to train competitive dancers and improve her choreography skills. Miah teaches social dance, competitive ballroom dance, and choreographs showcase routines for all types of dancers. Overall, Miah's main goals are 1) to ensure that her students can find success through whatever avenue of ballroom dance they want to explore, and 2) help her students realize how much they are truly capable of if they are given the guidance they need to succeed. If someone is able to achieve their personal goal, big or small, then I have done my job well."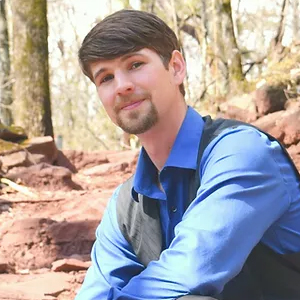 Spenser Thompson
Instructors
Spenser Thompson graduated from Auburn University in May of 2015 with a Bachelor of Science in Forestry. He started out his dancing career in 2001 at Curt and Wendy Johnson's first homeschool youth ballroom dance class. Just like many other 11-year-old boys, he was very reluctant to join the class. However, after he tried it for a few weeks, he liked it a lot! In his teen years, Spenser also perused competitive training in Country Western dancing from Melissa Packer. However, he decided he preferred ballroom over country.  Just like Miah, Spenser loves giving back to the community. He works with her to put together dance events for their students, and performances at nursing homes and charity events. He has brought his competitive students to multiple ballroom dance competitions including Christmas in Dixie, Dancing with the King, and others. However, becoming a competitive coach was not his original goal. In order to meet the dance needs their students, Miah and Spenser worked hard to learn how to train competitors from internationally certified competitive judge Kim Smith, owner of Dr. Dance in Birmingham, AL.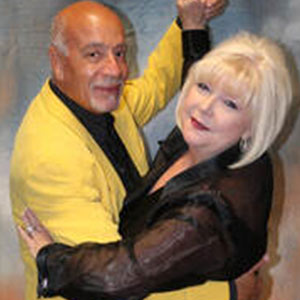 Mo Abdel-Ghany and Priscilla Collums
Instructors
Mo Abdel-Ghany is a certified dance instructor with honors (Gold level) International Latin and (Silver level) American Smooth and Rhythm dances by Dance Vision International Dance Association. He has taught ballroom dance classes at the University of Alabama as well as on board cruise ships. Mo is a professor emeritus of consumer sciences at the University of Alabama, Tuscaloosa. He holds a doctorate degree in family and consumer economics from the University of Missouri, a master degree in economics from Iowa State University, and a Bachelor of Science degree from Cairo University, Egypt. He taught at the University of North Carolina at Greensboro before joining the University of Alabama. Mo is a third-degree black belt in Isshin-Ryu karate (Okinawan style) and a rated chess player. Priscilla holds DVIDA Rhythm and Smooth Certification. She served as secretary, vice-president and president of Chapter 6037 of USA Dance. She and her partner, Mo, have been teaching at several community centers and on cruise lines for many years. She also taught social dance at The University of Alabama for 8 years. Pricilla holds a Bachelor's Degree in Education with a concentration in English and a minor in Speech and Drama.  She also holds a Master's Degree in Secondary Education.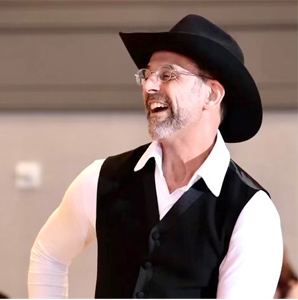 Todd Longsworth
Instructor
Todd Longsworth was born and raised in Pensacola/Pace, Florida. He retired as a City of Pensacola Firefighter after 30+ years in December of 2019. He is still an active Paramedic and a Dance Instructor. Todd has over 25 years of experience in the dance industry through teaching and competing. Todd's commanding presence on the dance floor combined with his laid back, jovial personality have always made him a favorite instructor of students and spectators locally and across the country. In his down time, Todd enjoys metal detecting. He has started a group, Relic Rescue (ask him about it!). Todd is also a motorcycle enthusiast. He has been riding motorcycles for over 35 years and exclusively Harley's for almost 30 years.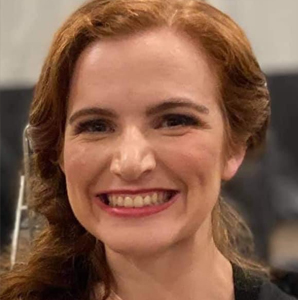 Sara Wood
Instructor
Sara Wood has been dancing for seven years and has recently joined the staff of The Dance Studio of Tupelo as a dance professional. As an amateur dancer, Sara won many awards both in Amateur Couple, dancing with her brother, Jesse Wood, and also when she dance Pro-Am with Andrew Davis as her professional partner. Now Sara Wood and Benjamin Pryor are professional partners and they recently competed as pros at the Christmas In Dixie Competition in Birmingham where they showcased their skills in American Rhythm. Sara works at the Tupelo studio teaching private lessons, group classes and at dance parties.  She also specializes in the studio's youth program teaching dance classes at several schools in Lee County and the Tupelo Public School District.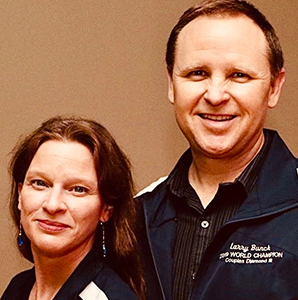 Larry & Sherri Bunch
Instructor
Larry and Sherri Bunch are instructors and owners of The Way You Move dance studio in Pensacola, Florida. Having fallen in love with partner dancing over a decade ago, they now enjoy more than 20 styles of ballroom, swing, latin, and country dance. They are passionate about their teaching and dancing, constantly seeking out coaching and instructional methods from top professionals to share with their students. They recently started competing together and are pleased to hold various regional championships and to have been named the 2019 UCWDC Couples Diamond III World Champions in the combined Triple Two, Polka, Night Club, Cha Cha, Waltz, Country Two Step, East Coast Swing and West Coast Swing competition. Larry and Sherri particularly love all of the smooth romantic dances and love sharing their love of dance with others.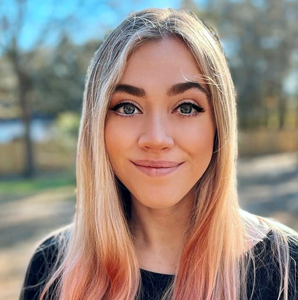 Theresa Geboy
Instructor
Theresa Geboy, from Ocean Springs, MS, began dancing in 2010, studying all types of dance, from ballet to hip hop to contemporary- she's trained in it all. Her true love resides with ballroom and rhythm dance, which she began back in 2019 with Robbie Greenwood, who she professionally partners with and assists at his studio, Ballroom By the Bay. When Theresa is not at the studio, she teaches High School Theatre. She got her Theatre BA and extensive dance and movement training at the University of Southern Mississippi in 2016. She is extremely humbled and excited to be a part of ASDC and her goal is to make everyone she meets comfortable within their own skin.